Didn't find your dream piece?
WE'LL MAKE IT FOR YOU.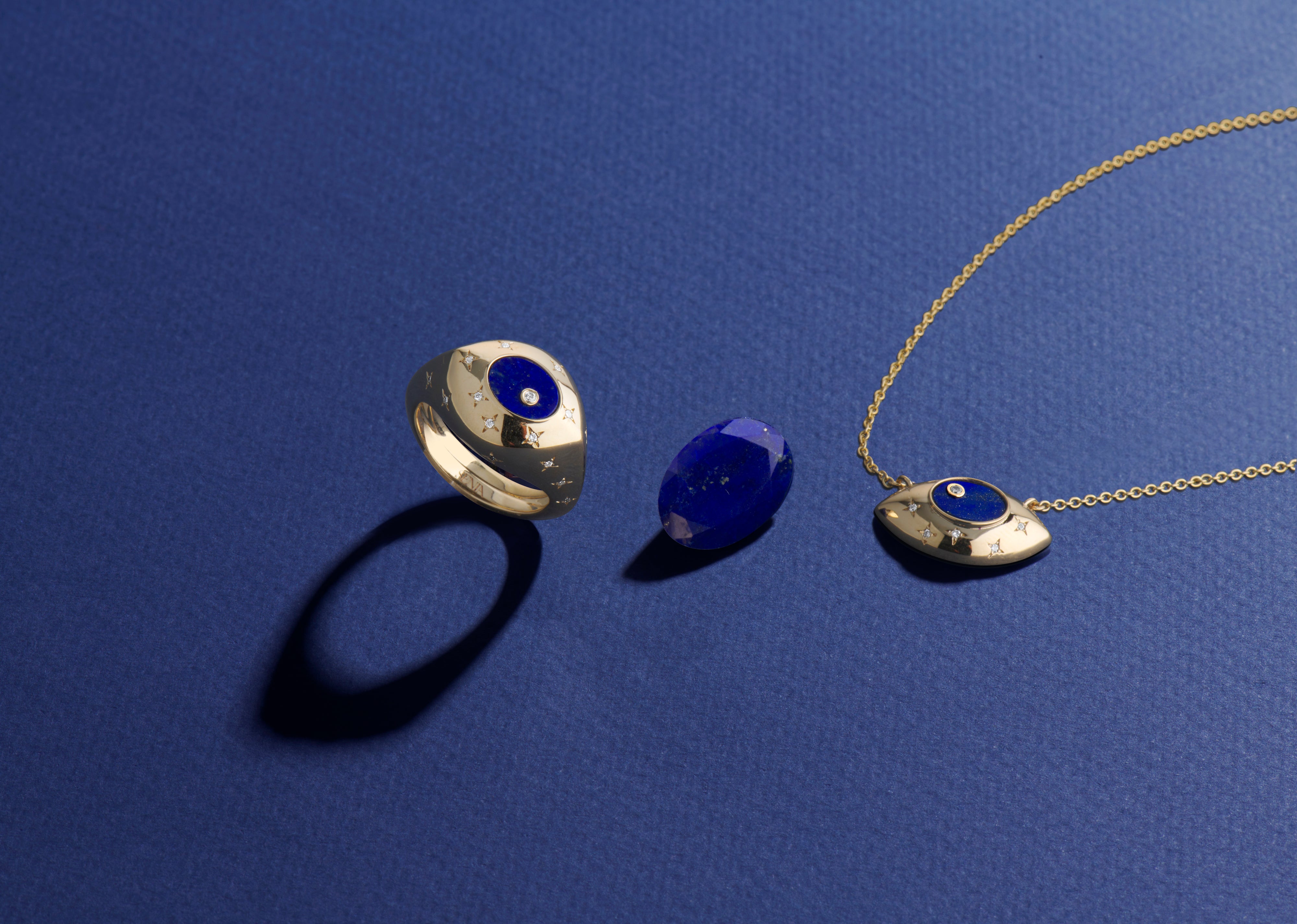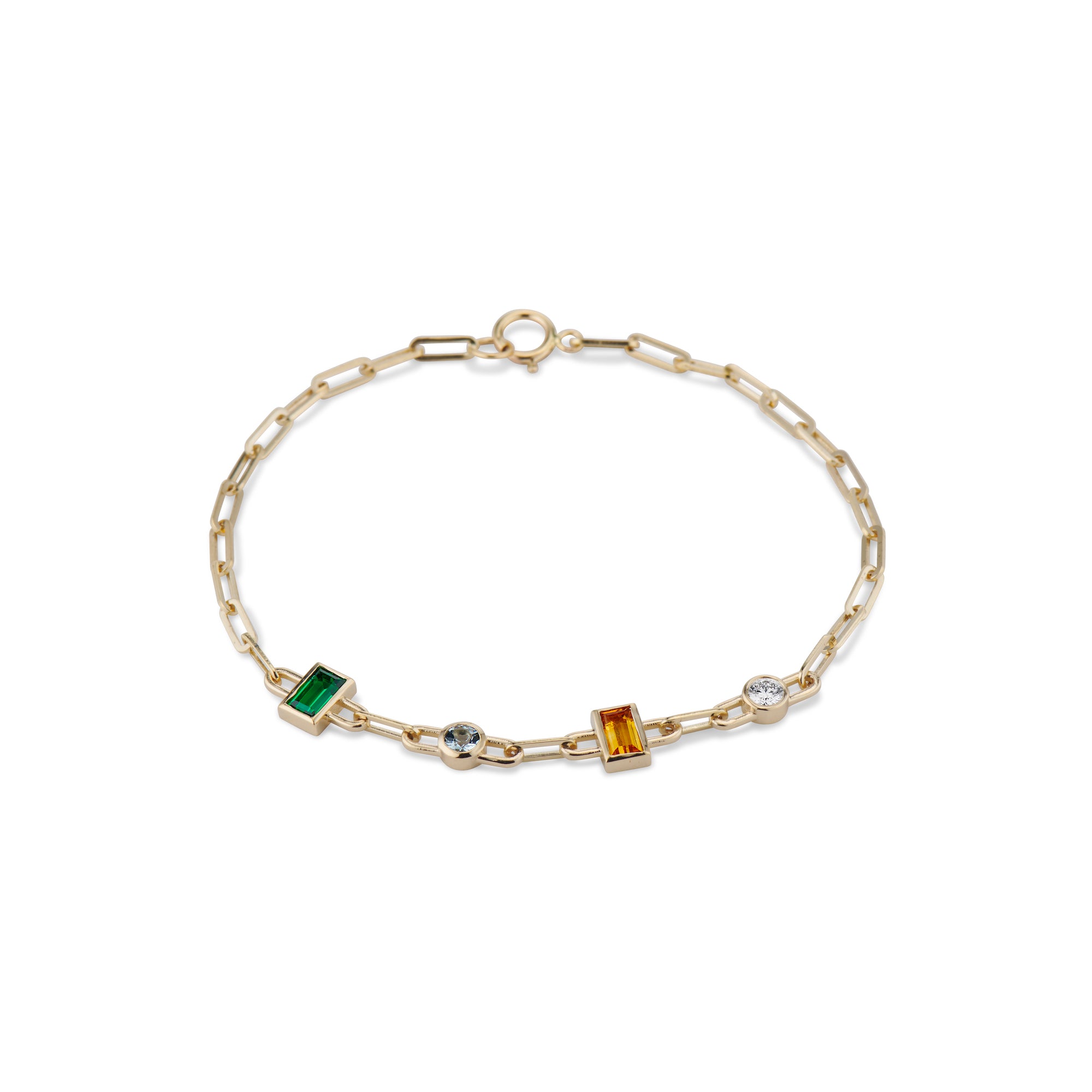 Birthstone Bracelet
A customer came to us to create a bespoke gift for her bridesmaids. Together, we created this beautiful bracelet featuring mismatched stones- one to represent each bridesmaid.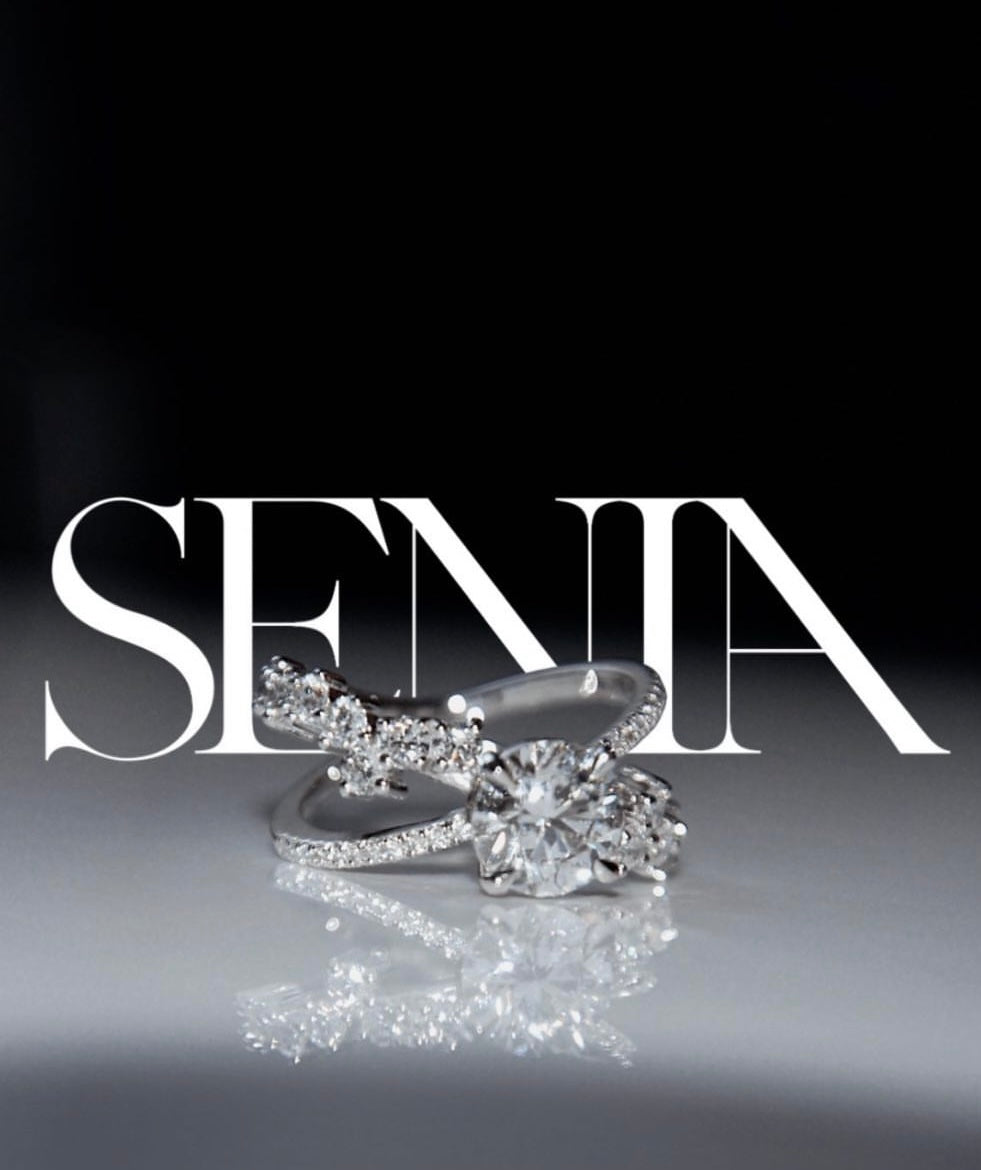 Star- crossed
Inspired by this couple's eternal love which carried them through high school and beyond.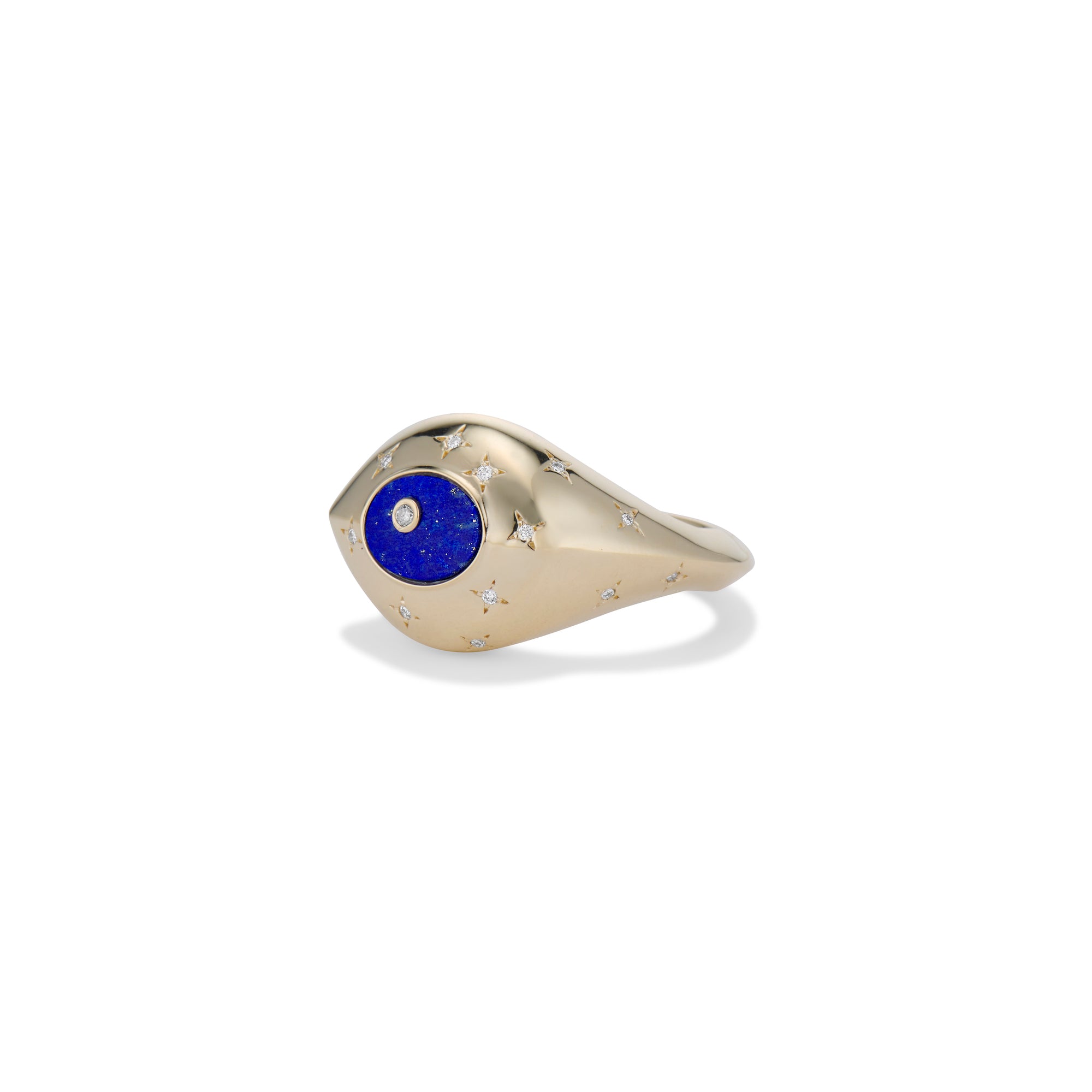 Lapis Stone Ring
Designed with a special client in mind. Her mother gifted her lapis lazuli, which sat as she dreamt of a design that would honor the meaning behind these gems. Diamond encrusted stars dot a golden surface as a reminder that even when our loved ones rest amongst the heavens, we carry their wisdom and love with us.